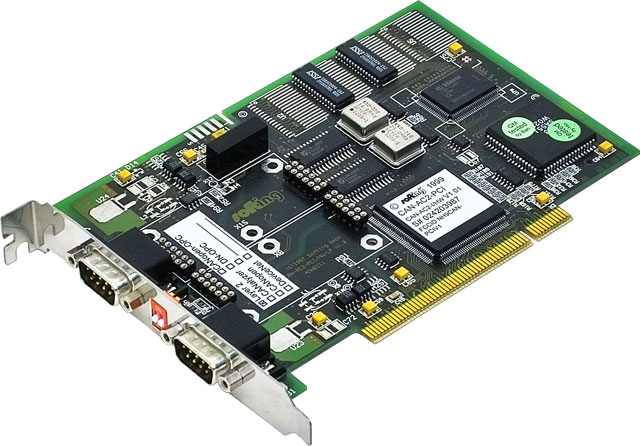 • Softing CAN-AC-PCI Universal
-PCI board with on board microcontroller.
-Available in single and dual channel versions with flexible programming interface and integration with Mathworks xPC Target, CAN-AC PCi is a universal interface solution for almost any CAN application-whether it's bus analyzers, machine controllers, test rigs or real-time simulations.
- The CAN-AC PCI interface board can automatically transmit the data on the bus in exact, individually configurable cycles.